Junk Removal and Hauling La Mesa
Junk Removal La Mesa is a service that is provided by a professional local business that specializes in the removal of unwanted household items, yard debris, and building materials. Yes, that's us – FETCH Junk Removal located in La Mesa, CA. We will come to your home, office, or construction site and remove any items you need to dispose of including furniture, appliances, mattresses, old electronics, yard waste, construction debris, or any other junk from your La Mesa location.
Our office is located in La Mesa, CA, just across the street from the Souplantation on Fletcher Parkway. (Yes, it's true, the Souplantation La Mesa is re-opening, as reported by SanDiegoVille here.) Our headquarters office sits right on the border of La Mesa and Fletcher Hills El Cajon. But we offer junk removal service in all parts of San Diego, not just in East County La Mesa.
Easy Booking
Quick and Easy Booking with a Call, Text, or Email

Professional, Insured
Professional Insured Crew of Junk Fetch'ers

Best Service
Best Junk Removal Services in San Diego County, La Mesa, Santee, & all surrounding areas
Quick and Clean
We deliver quick, clean, and reliable service that our customers expect.
Main Residential La Mesa Junk Removal Services
One of the most popular services that La Mesa junk removal companies (such as FETCH) offer is the clean up of a garage, basement or attic cleanout. This service will include carrying out any and all items from the designated area, sorting through your items for either donation or disposal, as well as cleaning up any leftover mess. However, La Mesa junk removal companies can also offer simple junk hauling for just one or two items.  We, at FETCH Junk Removal, are a full-service La Mesa junk removal company. We offer all of those residential junk pick up services, plus services such as mattress removal, furniture removal, cleanouts, and more. In any case, No job is too big or too small!
Commercial La Mesa Junk Hauling Services
Commercial La Mesa Junk Hauling Services are a great way for local La Mesa businesses to get rid of unwanted items. Whether it is an office clean-out after moving out of your La Mesa office space, or a just a few items junk removed, commercial La Mesa Junk Hauling services by FETCH will have you covered. With a wide range of services include removing large or small quantities of junk from your business, office, warehouse, restaurant, or home in the most efficient and timely manner possible. FETCH's commercial La Mesa Junk Hauling provides services such as office cleanouts, warehouse junk removal, conference table haul away, and more.
La Mesa Demolition and Bobcat Services
FETCH Junk removal La Mesa is a company that provides light demo and Bobcat services to the greater San Diego County. They are based in La Mesa, CA and offer junk removal, hauling, commercial hauling, land clearing and more. La Mesa Demolition and Bobcat Services by FETCH is a company that specializes in residential and commercial light demolition for both residential and commercial properties. They work to provide sustainable solutions for their clients by recycling any construction materials possible during their job completion process such as metal, concrete or asphalt. 
Book La Mesa Junk Removal Services TODAY!

Before and After Junk Removal La Mesa Photos
Junk is a material that is considered useless and unwanted. It can often be found in the form of old furniture, furniture that has been broken down and discarded, or items left behind after a move. FETCH Junk Removal La Mesa removes all of your junk for you so you don't have to! Assess your needs today to find out how FETCH can help remove your junk for you!
FETCH Junk Removal La Mesa is a professional junk removal company that can help you with your junk. FETCH will offer you fast, friendly and professional service. We are professional, clean, insured, which means we have your back covered if anything goes wrong. Our staff members are friendly, hardworking individuals who care about what they do. They will work quickly to get the job done right so you don't have to worry about any of the hassle associated with getting rid of your junk. Whether it's an old mattress or old furniture in your living room, we can help you out! FETCH Junk Removal La Mesa is a great company to use for all of your junk removal needs in the San Diego area!
Best Junk Removal Companies in La Mesa
There are many good professional junk removal companies in La Mesa that can assist you with getting rid of your junk. Since each individual situation is different and has different needs, it's recommended to go with a company that will fit your needs the best. A professional company, like FETCH Junk Removal, will make sure to provide you with quality service and eco-friendly disposal. There are many ways for most La Mesa junk removal companies to go about removing your junk: some have trucks and dump trailers, some use rental dumpsters, others have staff, and some even offer storage solutions!  Whatever you are looking for in a professional junk removal service, know that FETCH Junk Removal in La Mesa, CA offers all of that and more:  professional, clean, fast, friendly, insured, and affordable.
Where Do La Mesa Junk Removal Companies Take The Junk?
La Mesa junk removal and junk haulers have several options to dispose of the junk taken from their customers.  A local EDCO transfer station in La Mesa is one option.  Another option to haul junk to is to the City of San Diego's Miramar Landfill.  
The EDCO transfer station in La Mesa, located in the industrial part of center La Mesa, 8184 Commercial St, La Mesa, CA 91942 makes the junk dump portion of the job much easier and quicker, due to closer proximity.  The EDCO La Mesa Public Trash Facility is only a few miles from just about anywhere within La Mesa.  DIRECTIONS  However, the La Mesa EDCO trash transfer station has rather limited hours for self-hauling:  Monday – Friday 5:00 am to 1:00 pm  Saturdays and Sundays offer longer hours of Saturday 7:00 AM to 4:30 PM, Sunday 8:00 AM to 4:30 PM. 
In contrast, the City of San Diego Miramar Landfill stays open later into the day, offering hours of Monday through Saturday from 7:00 AM to 4:00 PM.  The Miramar Landfill is closed on Sundays.  The address for the City of San Diego Miramar Landfill is 5180 Convoy Street, San Diego, CA, and can be upwards of a 15-mile drive and 15-20 minutes of extra drive time.  DIRECTIONS.  
Both locations also offer recycling centers, and proper disposal for yard waste, green debris, concrete, construction debris, batteries, used motor oil, E-waste, hazardous household solutions, and more.
The landfill or trash facility that La Mesa junk removal companies decide to take the garbage to depends on location of the junk removal job, proximity to each of the locations, time of day, and the types of junk or garbage being disposed of. 
What are the Fees or cost to dump at the landfill or dump in La Mesa?
La Mesa dump fees had remained unchanged since 2019.  However, due to recent changes in state regulations and the associated increased costs, plus rapid increases to the 2021-22 CPI (Consumer Price Index) inflation figures, dump fees have seen two price increases in 6 months.  The first recent increase was in July 2022.  The second, and most recent price increase, is as of February 13, 2023.  In total, the 2022-2023 price changes have produced a cumulative 44% price increase! 
The La Mesa EDCO Transfer Station landfill does not operate as a free-of-charge dump. Rather, the landfill charges disposal fees set by formulas based on weight (pounds or tons), and the types of material being disposed of. The fees at the La Mesa dump transfer station are higher than that of the City of San Diego Miramar landfill.  This is due to costs associated with transporting the waste from the La Mesa dump transfer station to the Miramar landfill, where the waste and junk is ultimately buried.
Pricing as of February 13, 2023:
–Minimum Fee Trash Load (800lbs or less): $75/load
–All vehicles trans load (800lbs or more): $98/ton
–Clean Greenwaste (800lbs or less): $75/load
–Clean Greenwaste (800lbs or more): $95/ton
–Clean concrete/dirt: $50/ton
–Mixed CDI load: $105/load
–Household appliances: $30/each (with or without refrigerants)
–Hard to handle items (trailer, boats, camper, large trees, etc.): $88 each + $98/ton.
-*No hazardous waste, paint, batteries, tires, etc.
Our Review of the La Mesa Edco Station – Public Disposal Site on Google 07/2022:
"In comparison to the Miramar Landfill, this is a LUXURY! Let me explain: Miramar Landfill – long lines to enter, long drive from the "pay booth" to the actual landfill, road turns to dirt…then to mud, large potholes in the road, very hard on your vehicle, your vehicle leaves the landfill filthy, you have a substantially high risk of getting a nail in your tire, and the commercial garbage trucks tail you the entire way in and out of the landfill. La Mesa Transfer Station – Typically shorter line/wait time, indoor setting, water misters to keep the dust down, minimal dust/dirt in comparison to Miramar, concrete floor (no dirt/mud/potholes), significantly lower chance of getting a nail in your tire, and the guys that work there are always friendly and helpful.
You do pay a bit more for the added conveniences, but one nail in your tire at the landfill wipes out any small cost savings.
Do yourself a favor, and go to the La Mesa transfer station over the landfill.
Oh, and they are open on the weekends (which are typically very quiet/minimal-no lines)!"Feb75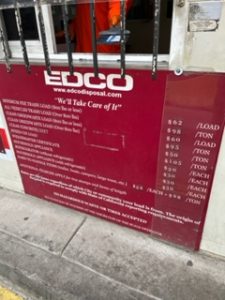 How Does La Mesa Junk Removal Work?

STEP 1 - Contact Us
Get in touch by calling or texting 619-333-8447 or using our Book Now feature to schedule online.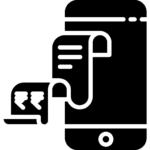 STEP 2 - Get a Quote
With a few photos texted to us, we can give you a quick quote that we will stand behind.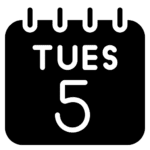 Step 3 - Schedule The Services
Set up the date and time for the junk removal. We'll even send you a text when we're on our way.
Step 4 - Arrive & Remove
Our strong FETCH'ers will gather and remove your unwanted items. And, before we go, we'll even sweep up loose debris!
La Mesa Junk Removal Customer Reviews
We hired FETCH JUNK REMOVAL to help us clean out a storage room that was just out of control. They came in and within hours had the whole storage area cleaned out, junk to the dump and all the equipment that should have been in the storage, back in and organized so we can actually find stuff now. They came in and got the job done. Very professional and so polite. We most definitely will hire them again.
My wife and I hired Dan (and the rest of the Fetch guys) to do a rather large junk removal from our garage and yard that had become overly burdensome on us. They answered our initial text message to them immediately, then gave us and over-text estimate so we knew about how much it would be. The price ended up being completely accurate and what they charged us, so they were spot-on! They were there, got right to work quickly, and left it all swept clean and better than we were hoping for! Super professional and super fun and friendly guys! We already are hiring them again in mid-summer for our next project.