San Diego Junk Removal Pricing
Junk Removal Pricing Starting at $89
Our Pricing is based on the number of items and the type of junk you need to get rid of. We'll haul a single item or a full load.

Single-Item (or small pile)
Prices start at $89

1/4 Load (think 1-2 truck beds filled)
Prices start at $179

1/2 Load (think 3-4 truck beds filled)
Prices start at $349

Full Load (think 4-6 truck beds filled)
Prices start at $600
Flat Rate Junk Removal Pricing
Typical Costs for Flat-Rate Junk Removal Service in San Diego
*Items containing hazardous waste must be discussed separately due to extra requirements in San Diego County.
"DIY" Free Junk removal San Diego
Are you looking to just do your San Diego junk removal free and on your own? We have detailed information on the La Mesa Edco Transfer Station Dump and it's current disposal fees to help you!
We love helping our San Diego community! So, if you have any questions about the landfill rules, regulations, fees, or 'tips & tricks of the trade,' please feel free to ask us! Text or Call us at 619-333-8447.
Oh, and…don't forget to TARP THAT LOAD! (Some landfills will charge a fee/fine for un-tarped loads. And, often, you'll find a CHP truck and officer ticketing for un-tarped loads prior to entering the line at the landfill. So, don't forget, or your 'free' junk removal day could turn into an expensive day.
Curbside Junk Pickups Get SPECIAL Pricing! Ask About it Today.
How Does San Diego Junk Removal Work?

STEP 1 - Contact Us
Get in touch by calling or texting 619-333-8447 or using our Book Now feature to schedule online.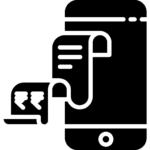 STEP 2 - Get a Quote
With a few photos texted to us, we can give you a quick quote that we will stand behind.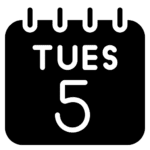 Step 3 - Schedule The Services
Set up the date and time for the junk removal. We'll even send you a text when we're on our way.
Step 4 - Arrive & Remove
Our strong FETCH'ers will gather and remove your unwanted items. And, before we go, we'll even sweep up loose debris!