Professional. Affordable. Insured.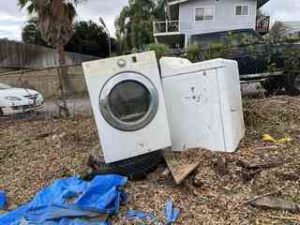 At FETCH Junk Removal, we understand that old appliances can quickly take up valuable space in your San Diego home. Whether it's a non-working fridge, an outdated stove, or a replaced washer and dryer, we can help you with their quick and easy removal. 
Our team is equipped with professional appliance dollies, proper straps, and additional equipment to ensure that your appliances are removed safely and without any damage. We also use moving blankets to protect your flooring, walls, and doors during the removal process, so you don't have to worry about any scratches or dings. 
FETCH Junk Removal San Diego is your trusted choice for local appliance removal services. We are based in San Diego, CA and take pride in providing reliable, efficient and affordable appliance removal. Our friendly and professional team is ready to help you get rid of those old, unwanted appliances taking up space in your home.
At FETCH Junk Removal San Diego, we are committed to providing transparent pricing for our service, so you know exactly what to expect. That's why we offer a free quote for appliance removal in the San Diego area. You can trust us to give you an honest, accurate quote that is tailored to your specific needs.
We understand the importance of timely service, that's why when you call us, our team will respond promptly, we will come out to your location as soon as possible, and work efficiently to remove your appliances and move them out of your home, so you can free up some much-needed space in your home.
Don't wait any longer. Call FETCH Junk Removal today, the leading local appliance removal company in San Diego, and let us help you get rid of those old appliances and regain your space. With our professional service, you can be sure that your appliances are properly disposed of and that your home is left in great condition.
Examples of Appliances We Can Take:
How Does San Diego Appliance Removal Work?

STEP 1 - Contact Us
Get in touch by calling or texting 619-333-8447 or using our Book Now feature to schedule online.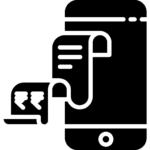 STEP 2 - Get a Quote
With a few photos texted to us, we can give you a quick quote that we will stand behind.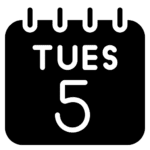 Step 3 - Schedule The Services
Set up the date and time for the junk removal. We'll even send you a text when we're on our way.
Step 4 - Arrive & Remove
Our strong FETCH'ers will gather and remove your unwanted items. And, before we go, we'll even sweep up loose debris!
Before and After Appliance Removal
What Makes FETCH Junk Removal Different?
Easy Booking
Quick and Easy Booking with a Call, Text, or Email

Professional, Insured
Professional Insured Crew of Junk Fetch'ers

Best Service
Best Junk Removal Services in San Diego County, La Mesa, Santee, & all surrounding areas
Quick and Clean
We deliver quick, clean, and reliable service that our customers expect.
Need a different Service?
No Job too Big or Too Small. Call/Text Us Now.
Most frequent questions and answers about appliance removal
FETCH was great and I'd 100% recommend. They had the best price & fastest service time of the 4 places I called. They also were the only one that didn't ask for my contact info to get a quote. They were quick and honest, and provided a perfect service. Definitely will only use them!
FETCH was super easy to work with, I sent them out some photos and they got right back to me within a couple of minutes with a quote. About 30 min later came by my house and managed to take all of my junk away & they were even kind of enough to throw in a couple of extra things I had forgotten about. Would highly recommend this if your on need of lighting your load.
Wow, FETCH Junk Removal has outstanding customer service and efficiency, and also very communicative. Daniel is extremely helpful and came to help exactly when I needed him to. I will utilize FETCH Junk Removal again in the future and you should as well.Wow